Welcome to the New Mexico Music Commission.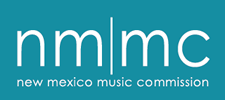 The Commission is made up of a diverse cross-section of New Mexico citizens who represent all facets of our musical community; education, performance, presenting, recording, and support services. As is benefiting New Mexico, the Commission embraces and reflects all of the musical genres that grace our state's multicultural tableau.
Origin
The Commission was initially created in April 2005 by executive order of Governor Bill Richardson. It was codified into state statute in 2009 by the New Mexico Legislature under a bill introduced by Albuquerque Representative Al Park, after passing unanimously in both the House and Senate.
Music Commission Act, Sections 18-16-1 through 18-16-4 NMSA 1978 (being Laws 2009, Chapter 13, Sections 1 through 4).
Mission
To protect, promote, and preserve the musical traditions of New Mexico, to foster appreciation of the value of music, and to encourage the educational, creative and professional musical activities of the residents of New Mexico.
Function
The Music Commission works throughout the state and with other state agencies, like the Tourism and Film Departments, to promote the many New Mexico musical traditions spanning from the ancient melodies of New Mexico's Native nations, tribes, and pueblos, to opera and symphony, to chart topping current hits of New Mexico residents.
The Commission is administratively attached to New Mexico Arts, a division of the New Mexico Department of Cultural Affairs.
Meetings
The Music Commission held six public meetings, in accordance with the State's Open Meetings Act, per calendar year until November 2016, at which time they elected to reduce to five public meetings per calendar year. The purpose of the reduction in meetings is due to the Commission's Strategic Plan (adopted January 2016), which is organized by six committees each chaired by a Music Commissioner (visit Strategic Plans for details). Public meeting dates, times, and locations are posted on the Music Commission's events calendar. Meeting locations alternate between Santa Fe and Albuquerque and are open to the public.
Meeting Agendas
Below are links to the Music Commission's meeting agendas:
2017  Jan |  Mar |  May  |  Jul  |  Nov
2016  Jan  |  Mar  |  May  |  Jul |  Sep  |  Nov
2015  Jan  |  Mar  |  May  |  Jul |  Sep  |  Nov
Official Meeting Notes
Below are links to the Music Commission's official meeting notes:
2017   Jan  |  Mar*  |  May  |  Jul  |  Nov
2016   Jan  |  Mar*  |  May  |  Jul |  Sep*  |  Nov
2015  Jan*  |  Mar  |  May  |  Jul  |  Sep*  |  Nov
*A quorum of Commissioners must be reached at each public meeting in order for the commission to conduct official business and to enter meeting notes into official State record. Quorum was not reached for the months above listed in italics and, as such, no meeting notes were recorded.

Executive Director Statement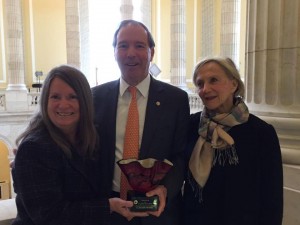 Our Governor-appointed Music Commission led by Interim Chair Dan Stoddard of Rio Rancho is dedicated to promoting New Mexico musicians and New Mexico music, which many rightly say is the heart of the Land of Enchantment. The Music Commission celebrates all genres of music and helps connect our multi-talented musicians. Music education is critically important to our children and their future success. Our music industry is a major driver of the creative economy in New Mexico and an important tourism draw. It is fitting that the state that was instrumental in the formative era of Rock and Roll – Buddy Holly was among the musicians to record at the Norman Petty studio in Clovis – once again is front and center in the music world.
~ Loie Fecteau, Executive Director of New Mexico Arts
Learn More