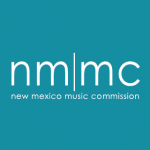 State of New Mexico
Music Commission
Strategic Planning Committee
Formation
Article VIII of the New Mexico Music Commission's bylaws and rules of procedure, as provided by 2011 NMSA 1978 18-16-1 through 18-16-4 The Music Commission Act, dictates the formation of committees from time to time, as it deems appropriate.
Duties
The Development Committee shall assume responsibilities, including but not limited to:
Review : commission statute, bylaws, duties, mission, vision, key documents, previous strategic plans and meeting notes.
Establish : A timeline of execution and delivery for the commission's new strategic plan.
Create : a vision statement, strategic goals, strategies, steps, and performance goals; forms to assist the commission in execution of the plan, such as: action plan, planning process, strategic analysis data, committee members, workplaces, budget planning, financial reporting, monitoring and evaluation of plan, status updates; compose an executive summary which includes the commission's history, mission, and duties; format the strategic plan document, including cover, quotes, facts, images, table of contents, and appendices.
Propose : a logical and realistic staffing, operational, and programming commission budget based on the new strategic plan.
Seek Input : from Music Commissioners, New Mexico Arts Staff, Department of Cultural Affairs Executive Staff and General Counsel, the New Mexico Attorney General's Office, and the Public during the development of the new strategic plan.
Facilitate : the commission's rollout of the new strategic plan.
Document : progress/completion of objectives.
Additional Duties : that may arise throughout the course of Commission business and/or may be requested by the Chair.
Members
Officer Responsibilities
Meetings

Coming soon
Tools
When Is Good simplifies scheduling meetings
Padlet assists with brainstorming and information gathering
Reporting
The Committee Chair and Secretary shall:
Create an Agenda for each committee meeting
Record Meeting Notes at each committee meeting
Deliver monthly Status Updates to the Executive Committee
Deliver quarterly Executive Summary reports at each public Commission meeting
Submit the above documents to Administrator Goodrich in a timely manner, to be archived at the bottom of this page
Reporting Templates
Meeting Agendas
Meeting Notes
Status Updates
Executive Summaries
Key Documents