Jim Bonnell ~ Alamogordo | Artesia | Albuquerque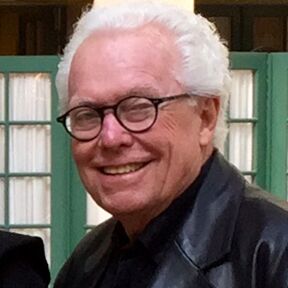 Jim Bonnell is a 2019 Platinum Music Awards honoree. Jim has spent his entire life selflessly serving as a music educator, professional violist, and promoter of high-quality new music. Jim taught extensively in the Albuquerque Public Schools, retiring after almost thirty years in public music education. His service included both instruction and music administration.
As a professional musician, he performed as a violist in many Southwestern organizations including the New Mexico Symphony Orchestra, Opera Southwest, the El Paso Symphony, the Roswell Symphony, the Albuquerque Civic Symphony, the New Mexico Chamber Orchestra, and the Chamber Orchestra of Albuquerque. He conducted various orchestras in the Albuquerque Youth Symphony Program: Valley Junior Orchestra, Heights Junior Orchestra, Albuquerque Junior Symphony, and Albuquerque Youth Symphony.
Throughout his career Jim held leadership positions in many community and professional organizations. One notable example is his involvement with the University of New Mexico's John Donald Robb Musical Trust. The Robb Trust was established in the late 80's "to support the music and musical legacy of John Donald Robb, to further his inspiring commitment to education and to advance the understanding of music of the Southwest."
He began his teaching career in Artesia, NM, where he met his lifelong collaborator in music and life, Paula Diane Thompson, from Truman, Arkansas. They were married in 1964 and recently celebrated their 55th wedding anniversary.