Bert Dalton ~ Santa Fe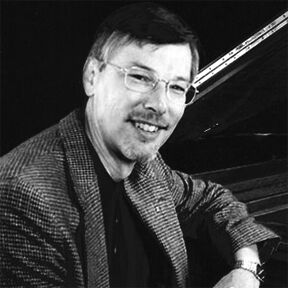 Bert Dalton is a 2019 Platinum Music Awards honoree. Originally from Chicago and living in Santa Fe for over 20 years, Bert is a renowned and versatile jazz pianist, arranger, educator, and producer, who has lived, performed and taught in Santa Fe for 20 years. Bert is a recipient of the 2013 Santa Fe Mayor's Award for Excellence, A Chicago native, Bert received his music education at Northern Illinois University, studying with Dr. J. B. Floyd and performing with Ron Modell's award-winning NIU Jazz Ensemble.
Bert's versatility shines in his performance history. He has led a number of groups such as the Chicago Jazz Exchange, Yoboso, the Bert Dalton Trio, the Dalton Brothers Trio, and most recently the Brazil Project. In addition to leading these groups, Bert has performed internationally and recorded with Herbie Mann, Anita O'Day, Bud Shank, Butch Miles, Howard Alden, Frank Morgan, Bobby Shew, Eddie Daniels and many others. In addition, he has opened for Tito Puente, Pete Escovedo, Grover Washington Jr. Pancho Sanchez, and the Count Basie Orchestra.
Bert has been Music Director of the National Dance Institute (NDI) of New Mexico since 1998, currently serving over 6,000 elementary school children throughout NM. He has authored a pianist's manual and organized the first Music Director's Conference for the national Association of NDIs. His many years of service at NDI-NM as Music Director have brought his piano music, delightful personality, and presence as a mentor into countless schools and to thousands of children.