2016-2018 Strategic Plan Announced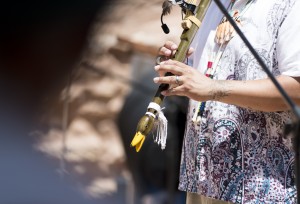 The New Mexico Music Commission unanimously adopted their 2016-2018 Strategic Plan at their January 11, 2016 public meeting in Santa Fe. The purpose of the plan is to advance, in a carefully considered and coordinated manner, the opportunities for music to further benefit the state's citizens, the economy and education goals as well as enabling New Mexico musicians working in all genres to have a healthy and thriving environment in which to create and be recognized for their efforts. This will be accomplished through a pattern of promotion, events, identifying and supplementing existing programs and through working with others in the state's agencies and the private sector.
The Strategic Planning Committee has met on numerous occasions during 2015 to identify and categorize needs and opportunities to address them. The invited Public Comment, as well as feedback from an online public survey, has provided valuable insights and direction. Music Commissioners who participated in the plan's development were NMMC Chairman David Schwartz, Committee Chair Joe Brown, Music Commission Administrator Thomas Goodrich, and Commissioners Dan Stoddard, Rick Huff, and Renato Estacio.
The methodology of implementation will involve subcommittees being formed and chaired by sitting Commissioners which will seek to bring on additional expertise to serve and advise in each of the steps and goals being pursued. An emphasis will be placed on tracking progress and success. A regular pattern of reportage by the subcommittees to the Commission will help to insure continued forward momentum.
Specific achievable goals included in the Strategic Plan are as follows:
Music Awareness & Advocacy (media partnerships, outreach, legislative support)
Music Industry Clearinghouse (statewide listing of events, venues, businesses)
Events & Activities (ART2ART, Cultural Collaborative, NMMC Signature Event)
Music Education (needs, coordination of sources, funding)
Collaboration & Partnerships (new projects, support of existing ones)
Development (project funding, scholarships)
Click here for a printable version of the Strategic Plan's Goals and Objectives. Click here for a copy of the full Strategic Plan. Visit the Music Commission's Web site for further details about the Strategic Plan and ways to become involved.
_________________________________________________________________________________
Did you know?
Art and Cultural Industries, which include the state's vibrant music industry, pump $5.6 billion into New Mexico's economy. The state's Arts and Cultural Industries support 76,758 jobs, 1 in 10 jobs statewide, with an impact of $2.2 billion in salaries.
~ University of New Mexico Bureau of Business & Economic Research Report 'Building on the Past, Facing the Future: Renewing the Creative Economy of NM' commissioned by the NM Department of Cultural Affairs.