Noberta Fresquez ~ Arabela | Deming | Albuquerque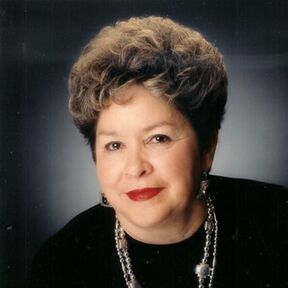 Noberta Fresquez is a 2019 Platinum Music Awards honoree. Originally from Deming and currently living in Albuquerque, Noberta is well known in the world of Mariachi throughout the United States and Mexico. She is the producer and developer of Mariachi Spectacular, now in its 29th year in Albuquerque. She produces the Mariachi Christmas show held annually at Popejoy Hall, a family tradition now in its 19th year. She has brought international talent to the NM Market and showcased some of New Mexico's finest entertainers.
Noberta's passion for show production began in the late 70's with her first event for the local LULAC agency, (League of United Latin American Citizens). This led to her taking on the production for the National LULAC conference in 1981. She then produced and promoted shows across the US for Mexican Music Legend Antonio Aguilar where she perfected her art of stage production.
For 20 years, Noberta produced the Hispanic Heritage Shows at Tingley Coliseum for the New Mexico State Fair, featuring nationally known Mexican acts as well as local entertainment. During the 20+ days of the Fair, Norberta showcased acts from all over the state and from multiple genres including Mariachi, Dance, New Mexico Style music, Country, Latin Pop, Norteño, TexMex as well as artisan styles.
In 1991 Noberta created the Mariachi Spectacular where her favorite music, Mariachi, would be highlighted and classes could be offered to the local community. She had great assistance from Dr. Rupert Trujillo, The University of New Mexico Department of Continuing Education and other Community Leaders. The Mariachi Spectacular has grown from approximately 40 students to over 600 that attend annually.