Thomas Guralnick ~ Albuquerque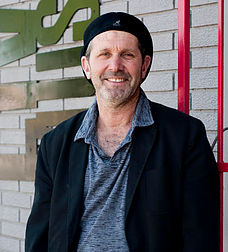 Tom Guralnick has been an arts presenter and performing musician for more than 40 years. He has been a force of nature bringing more than 100 jazz concert events annually to New Mexico for nearly 30 years as the Founder and Executive Director of the Outpost. Outpost offers a uniquely eclectic mix of jazz, experimental, folk & roots, and international music in its own intimate and elegant performance space as well as in larger venues in the community. Outpost also hosts extensive educational programs and youth performance opportunities.
The former director of New Mexico Jazz Workshop, Tom is also current board president for the Western Jazz Presenters Network. He is also the Artistic Director of the New Mexico Jazz Festival (Albuquerque & Santa Fe) since 1996.
Guralnick toured nationally and internationally as a solo saxophonist as well as with his own innovative trio, the TG3. Guralnick serves on the boards of several other arts organizations including: the New Mexico Presenters Alliance; the African American Performing Arts Center; the Santa Fe Music Collective; Tricklock Theatre Company; and is a member of the Advisory Board of 516 ARTS. In April of 2016, the Jazz Journalists Association (JJA) named Guralnick a "Jazz Hero."
above: Tom's tribute video from the 2018 Platinum Music Awards show at the Lensic. Filmed and edited by Bunee Tomlinson of Windswept Media. Produced by the New Mexico Music Commission Foundation, David Schwartz Executive Producer.