Z. Randall Stroope ~ Albuquerque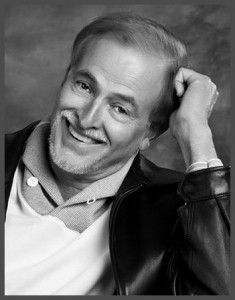 Born in Albuquerque, Stroope is a composer, conductor and lecturer. He has had recent conducting engagements at the Sopra Minerva (Rome), American School in Singapore, Canterbury Cathedral (England), Berliner Dom (Germany), Salzburger Dom (Austria), Mormon Tabernacle Choir, Kennedy Center for the Performing Arts and National Presbyterian Cathedral (Washington, D.C.), Carnegie Hall (New York), and five performances at the Vatican in the past four years. He is also the Artistic Director for two summer music festivals in Europe.
Stroope's composition teachers were Cecil Effinger and Normand Lockwood, both students of the famous French teacher/composer, Nadia Boulanger (student of Gabriel Fauré). The principal publishers of his 125 publisher works are Alliance Music Publications, Walton Music, Colla Voce and Oxford (England). His shorter choral works — best known of which are Conversion of Saul, Lamentaciones de Jeremias, Magnificat, We Beheld Once Again the Stars (ACDA Raymond Brock Commission), O Magnum Mysterium, The Pasture, Revelation, Homeland, I Am Not Yours, Caritas et Amor, Song to the Moon and Inscription of Hope — have sold over three million copies. His choral cycle — Four Sonnets of Garcilaso (which contains Amor de mi alma) — is based on the poetry of Spanish poet, Garcilaso de la Vega and one of his most performed works. Extended works include Hodie! (This Day) for brass/organ/percussion and mixed/treble choirs, the solo song cycle Love's Waning Seasons, and American Rhapsody are also very popular. He has published many instrumental works, including Fanfare (brass/percussion/organ) and Amor de mi alma (wind ensemble). Stroope is particularly drawn to the poetry of Sara Teasdale, George Herbert, Rainer Maria Rilke, James Agee and Robert Frost.  He has conducted and produced 28 YouTube recordings of his works.
Dennis Schrock, in his book Choral Repertoire (2009), recognizes Stroope for his compositional output and quality of writing, noting several works that have entered the mainstream of the choral medium. Conducting Women's Choirs (2012), edited and compiled by Debra Spurgeon, and Composers on Composing for Choir (2007) both have a myriad of quotes and discussion of Dr. Stroope's compositional output.
His works have been recorded or performed by prestigious ensembles nationally and internationally, including the Santa Fe Desert Chorale, Luther Nordic Choir, University of Miami Frost Chorale, Cincinnati Pops Orchestra, Oregon Bach Festival, Concordia Choir, Oklahoma State University, Prairie Voices (Canada), Oriana Women's Choir, United States Navy Sea Chanters, Grex Vocalis, NOVA, Bella Voce, Turtle Creek Chorale, Westminster Choir College and University of British Columbia.  His We Beheld Once Again the Stars was recently performed by the Philippine Madrigal Singers in their win of the European Grand Prix for Choral Singing. Stroope's Revelation was performed by the Ehwa Chamber Choir (South Korea).
Dr. Stroope is the Director of Choral and Vocal Studies at Oklahoma State University in Stillwater, Oklahoma, where he conducts the Concert Chorale, Chamber Choir, and Women's Chorus and coordinates the undergraduate and graduate choral conducting program.  The OSU Concert Chorale recently recorded Stroope's Song to the Moon, Go Lovely Rose, toured France and England (2013) and plan a tour of Ireland and Scotland in 2015.  Under his direction, the ensemble also presents a seven-concert season each year, which has included works such as Ein Deutsches Requiem (Brahms), Messiah (Handel), Requiem (Verdi) and Rejoice in the Lamb (Britten).
Dr. Stroope has received many awards, including Distinguished Professor of Creative and Scholarly Research (1995–2001), the Douglas R. McEwen Award for National Choral Excellence, Nebraska Choral Director of the Year, Doug and Nickie Burns Endowed Chair in Choral Music (2013), and one of five Oklahoma State University Distinguished Professors (2013-2014), as well as several composition awards.
As a guest conductor, Stroope has directed 38 all-state choirs, and conducted music festivals in 45 states. He has directed 12 summer international music festivals in England, Germany and Italy.
Stroope completed a Master of Music (Voice Performance) degree at the University of Colorado Boulder, and Doctor of Musical Arts (Choral Conducting) degree at Arizona State University.  He did post graduate work with Margaret Hillis, Chorus Master of the Chicago Symphony. As a recipient of the Australian-American Fulbright, he has also done work in western Australia. He and his wife, Cheryl (a junior high choral teacher), love to travel and spend time with their sheltie.
above: Stroope's "Song to the Moon" performed by the Oklahoma State University Concert Chorale.
for more info: zrstroope.com
source: zrstroope.com