Art Sheinberg ~ Los Alamos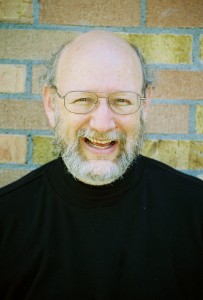 Born and raised in Los Alamos, New Mexico, Sheinberg is renowned nationally as a double bassist, orchestra director, clinician, composer, arranger, and music educator.
An orchestra teacher in the Albuquerque Public Schools from 1977 to 2013, Art directed the Albuquerque Youth Symphony's Junior Orchestra from 1981 to 1996.  He serves as an adjudicator and clinician throughout the Southwest, and his compositions and arrangements have earned their place nationally as a mainstay in the school orchestra repertoire.  He is a composer and arranger on staff with Alfred Music Publishing, among others. Click here for a listing of his works published by Alfred. A double bassist previously with New Mexico Symphony Orchestra for fifteen years, he is also a founding member of Música Antigua de Albuquerque, specializing in performance on medieval and Renaissance string instruments. Art is currently the string music education faculty member at the University of New Mexico.
Art earned a Bachelor of Music Education and a Master of Music in Double Bass Performance from the University of New Mexico.  His awards include the Golden Apple Award for Excellence in Teaching in New Mexico (2003), the New Mexico Educators Hall of Fame (2004), the American String Teachers Association (New Mexico chapter) Lifetime Achievement Award (2009), and the New Mexico Symphony Orchestra Teacher of the Year (1996).
above: Ciaramella, me dolçe, Ciaramella by Antonio Zacara da Teramo (c1350/60–after 1413). Música Antigua de Albuquerque (Art is seated between the two women)
source: Albuquerque Bass Workshop