Joy (Baca) Gutierrez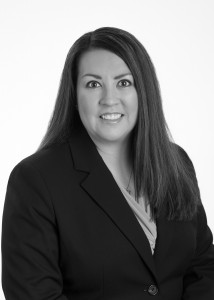 Education
BA, Business Administration
Master of Business Administration
MSA, Accounting
University of Phoenix
Music Background
Co-Founder, Heritage Audio Visual
Co-Founder, CR Music & Entertainment
Past President, New Mexico Hispano Entertainers Association
Lead Vocals, The Band Crossroads
Administrative Background
Founder, Capri Media, LLC
Member, Association of Bridal Consultants; Albuquerque Hispano Chamber of Commerce; Greater Albuquerque Chamber of Commerce; Albuquerque Convention and Visitors Bureau; Academy of Tejano Artists and Musicians; Academy of Recording Arts and Sciences; Latin Grammy's; Meetings Professional International; Albuquerque Economic Development
City of Residence
Albuquerque
Commission term ends
May 6, 2012
Bio
Gutierrez is a native New Mexican where she was born and raised. Joy has always been around music, events and performing arts since the age of three and experienced her first musical recording at the age of five. Joy has been a musical entertainer since the age of 16, where she began performing with Albuquerque's own band Crossroads. Joy obtains a bachelor's degree in Business Administration, a Master's of Science in Accountancy, and Masters of Business Administration from the University of Phoenix.
In 2004 is when Joy co-founded her first business, Crossroads Entertainment, LLC that does business as CR Music & Entertainment. CR Music & Entertainment is a local retail CD store specializing in Spanish music and also provides services of live musical entertainment for events. Crossroads Entertainment, LLC also does business as CR Records, a local record label that started in 2006. In June 2007 Joy co-founded Capri Media, LLC that currently publishes New Mexico Event & Wedding Planner Magazine, after receiving several inquiries about how to plan weddings and events. The magazine is New Mexico's exclusive wedding & event magazine and Capri Media, LLC just announced a new magazine to its catalog, entitled "Southwest Foodie Magazine," with the premiere issue scheduled to be available in late spring of 2016. In July of 2009 is when Joy co-founded Crossroads Enterprises, LLC which does business as Heritage Audio Visual. Heritage Audio Visual is a company that was co-founded with Joy's husband and father providing audio visual services for conferences, galas and events. All companies Joy has co-founded have been created to interact with music in some way.
Since 2004, Joy has been a member of various organizations including the Association of Bridal Consultants, the Albuquerque Hispano Chamber of Commerce, the Greater Albuquerque Chamber of Commerce, the Albuquerque Convention and Visitors Bureau, the Academy of Tejano Artists and Musicians, the Academy of Recording Arts and Sciences and the Latin Grammy's, Meetings Professional International and Albuquerque Economic Development. In November 2007 through June 2009 is when Joy served as the President with the New Mexico Hispano Entertainers Association. Joy has also worked for several years behind the scenes assisting with the National Tejano Music Convention that is held in Las Vegas, NV.