A Clearinghouse of New Mexico's Music Industry.
The New Mexico Music Directory is a FREE service promoting performers and businesses & services available for hire.
Search the directory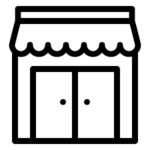 Join the directory
The directory is open to all New Mexico-based professional musicians and the following music-related businesses and services:
Artist Management and Promotion
Association
Audio Mastering or Duplication Services
Booking Agency
Concert or Event Promoter
Concert or Event Venue
Entertainment Media
Graphic Design Services
Legal Services
Medical or Health Services
Music Publisher
Musical Instrument Dealer
Musical Instrument Instruction
Musical Instrument Maker
Musical Instrument Rental
Musical Instrument Repair
Photographer
Record Label
Recording Studio
Voice Instruction
Submissions are reviewed and approved by Music Commission staff. The process usually takes approximately five business days. Artists and businesses retain copyright to their submitted text and images. The information you provide will be made available to the general public.
User Submissions
DCA Web sites may include features that allow visitors to post comments or information. In such cases DCA acts as conduit for the online distribution and publication of user-submitted information and has no obligation to screen communications or information in advance and is not responsible for screening or monitoring material posted by users. DCA does not represent nor warrantee the truthfulness, accuracy, or reliability of communications posted by users or endorse any opinions expressed by users. DCA reserves the right to modify or delete postings which do not comply with these Terms and Conditions or the law and those which are abusive, illegal, or disruptive.
Users submitting to DCA Web sites are responsible for the consequences of their posting. By submitting to any DCA site, you agree not to do the following things: post material that is copyrighted, unless you are the copyright owner or have the permission of the copyright owner to post it; post material that infringes on any other intellectual property rights of others or on the privacy or publicity rights of others; post material that is obscene, defamatory, threatening, harassing, abusive, hateful, or embarrassing to another user or any other person or entity; post a sexually-explicit image or statement; post advertisements or solicitations of business, post chain letters or pyramid schemes; impersonate another person; or post material that contains viruses, Trojan horses, worms, time bombs or other computer programming routines or engines that are intended to damage, detrimentally interfere with, surreptitiously intercept or expropriate any system, data or information.
Update your directory listing
Drop us an email and tell us what needs changed.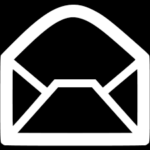 Content accuracy is the sole responsibility of the contact person identified with each listing in the directory. The Music Commission is not responsible for inaccurate information.
Disclaimer
The NM Music Directory database was built in 2005. In technology years, it's the fossil remains of a dinosaur. The commission lost its state funding around 2010 and has been unable to upgrade the database since that time.