COVID-19 PSAs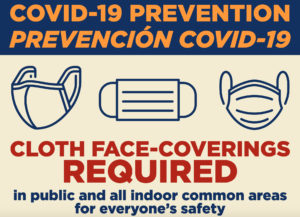 In September 2021, Music Commission Chair Carlos Medina invited commissioners to produce COVID safe practices and vaccination public service announcements with the goal of encouraging the New Mexico music industry and its patrons to return safely to live music performances. PSAs feature music commissioners and artists from the private sector.
PSA Video links
Featured Artists
John Trentacosta ~ Straight Up (coming soon)
Music Commissioners
YouTube Playlist
Here is a sample video PSA featuring Chris Chris of Chris + Company based in Rio Rancho.
PSA Audio Links
Music Commissioner Sara Diaz:
Media Release
All commissioners and artists appearing in the Music Commission's COVID-19 Vaccination PSA project have submitted a media release to the State. Releases are archived here (password protected). Contact us to request access.
COVID-related Resources
No copyright is claimed in the above creative examples and to the extent that material may appear to be infringed, the New Mexico Music Commission asserts that such alleged infringement is permissible under fair use principles in U.S. copyright laws. If you believe these materials have been used in an unauthorized manner, please contact us.