Music Commissioner Keith Marcene Langerman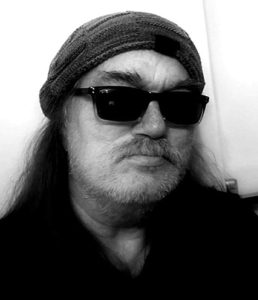 Bio
Covering the music scene both nationally and internationally, Keith Langerman's a veteran of over 30 years experience as a musician, journalist and photographer. Internationally known, his work has been featured in This Is Rock (Spain), Rock It! (Germany), Classic Rock : Blues (UK) as well as USA Today, The Wall Street Journal and The Chicago Tribune in the United States.
More recently, his attention has been focused upon photography and running the Americana Music Society, which now numbers over 15,000 followers on Facebook, and growing. His photography has been featured in the official city of Albuquerque publication on the Albuquerque music ecosystem, In Harmony : Strengthening the Albuquerque Music Ecosystem (October 2017). In 2019 he was the official photographer for the New Mexico Music Awards. Currently he also serves as VP Artist and Relations for New Mexico based label 13 Music Ltd.
His photography and digital artwork has also been used in numerous promotional material, album covers and publications worldwide.