Music Commissioner Sara Diaz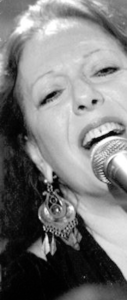 Administrative Background
Broadcast Director/Marketing/Brand Management: Earthmind Media, Santa Fe
Executive Producer/Writer, Meow Cow Productions, Santa Fe
Broadcast Director and Broadcast Brand Steward: Clemson University
Advancement/Development Chair: KSFR Santa Fe (Northern New Mexico Public Radio)
Executive Director: SMART (Spartanburg Metropolitan Aids Relief Trust)
Board of Directors/Special Projects Chair: Fashion Group International, Inc., Los Angeles
Presentation and Television Projects Chair/Consultant: Westgate Training and Consultation Network
Host/Producer: "Causerie" weekly SCETV radio show
Skills: Extensive expertise in innovative marketing communications campaigns, broadcast programming, business and brand development, management, management strategy, project planning, product development, management of brand identity, creating and implementing global marketing, public relations, cross-promotional and fund-raising activities, development, relationship building, working with a diverse range of people and settings
Awards: 5x Telly award winner for :30 commercial spots, documentary films, public service announcements and radio commercial spots; President's Award for Excellence, Clemson University; Recipient of multiple National CASE Awards; Clemson University Board of Trustees' Award for Outstanding Service to the University in Advancement and Development
Music Background
Vocal Study: Rayna Krasner's School for Singing and Dramatics, Chicago
Studio Singer: various recording studios in California
Writer/Producer: Under Southwestern Skies, a destination based docu-series about Santa Fe music venues, their owners, and the bands that perform in them
Education
Communications & Grant Writing
Rockhurst University – Los Angeles, CA
Certified in Mediation
Mediation Academy International
Fashion Design and Marketing in Fashion
Los Angeles Trade Technical College – Los Angeles, CA
Master's of Divinity
Universal Life Church
Hometown
Los Angeles, California
Residence
Santa Fe, Santa Fe County
Appointment
20 May 2021 by Governor Lujan Grisham
Commission Term
20 May 2021 ~ 20 May 2024
Committees
County Liaison

Special Projects
COVID-19 PSAs produced by Commissioner Diaz:
Bio
Five-time Telly Award winner Sara Diaz doesn't remember a time when she wasn't singing. By the age of five years old, her parents recognized her talent and sent her to Rayna Krasner's School for Singing and Dramatics in Chicago; she studied with Rayna from age five through her second year of high school.
Sara started performing at the ripe young age of 7 years old, singing songs from the Great American Songbook and some popular songs of the day. Much to her parent's chagrin, her ears were listening to the R & B/soul (and of course The Beatles) and the thumping bass lines of the popular sounds of the day. All she wanted was to be a singing bass player in a rock n roll band, but that was not to be…
At the age of 17 her family up and moved to Los Angeles, where she was enrolled in a brand new college in Culver City, CA., as a voice major. Things took a hard turn when she was recruited to the theater department in that school, ostensibly to perform in musicals. Sara continued to take more professional level voice and performance lessons, audition, and eventually became a go-to for songwriters who needed their compositions recorded for demos, to sell to established artists, television and film music supervisors, etc. She preferred the studio work to live performance.
One fateful day her theater professor took her to the famous closing auctions at MGM Studios, where she sat right next to one of her costume design touchstones, the famous film costume designer Edith Head, during the famous 'Wizard of Oz" auctions and once again, she experienced a complete shift and was guided to further her education at what was at the time, the preeminent school for costume and fashion in Los Angeles.
Still singing demos and going on auditions, Sara and two of her design school classmates opened an atelier in Beverly Hills, and as fate would have it, she started designing and creating clothing for musicians, some of them household names.
As life would have it, Sara married a musician and once again her career took a new turn to video and TV production, specifically fashion/music TV, ultimately working with Fortune 50 companies in the fashion world, creating their global fashion/trend reports, and transforming the industry standard, from slide shows to music video-style presentations. Her music background proved to be instrumental in creating evocative, compelling, and highly successful programming, yielding five Telly Awards. Music was always in the mix as a way to tell the story…
Creative Examples
These examples cite Sara's work in the private sector.

Sizzle reel for "Under Southwestern Skies" from Meow Cow Productions and VPE (NY) for A&E, a destination based docu-series about music venues, the characters that run them, and the bands that go through them. Written and Created by Sara Diaz.

Under Southwestern Skies is a Facebook portal promoting music, fine art, dance, and other creative ventures in Santa Fe and the southwest – created and curated by Sara Diaz.
Sara Diaz Productions/Earthmind Media and Clemson University produced this Telly award-winning video. (C) all rights reserved, Sara Diaz, Clemson University.

Diaz is recipient of 5 Telly Awards, honoring excellence in video and television.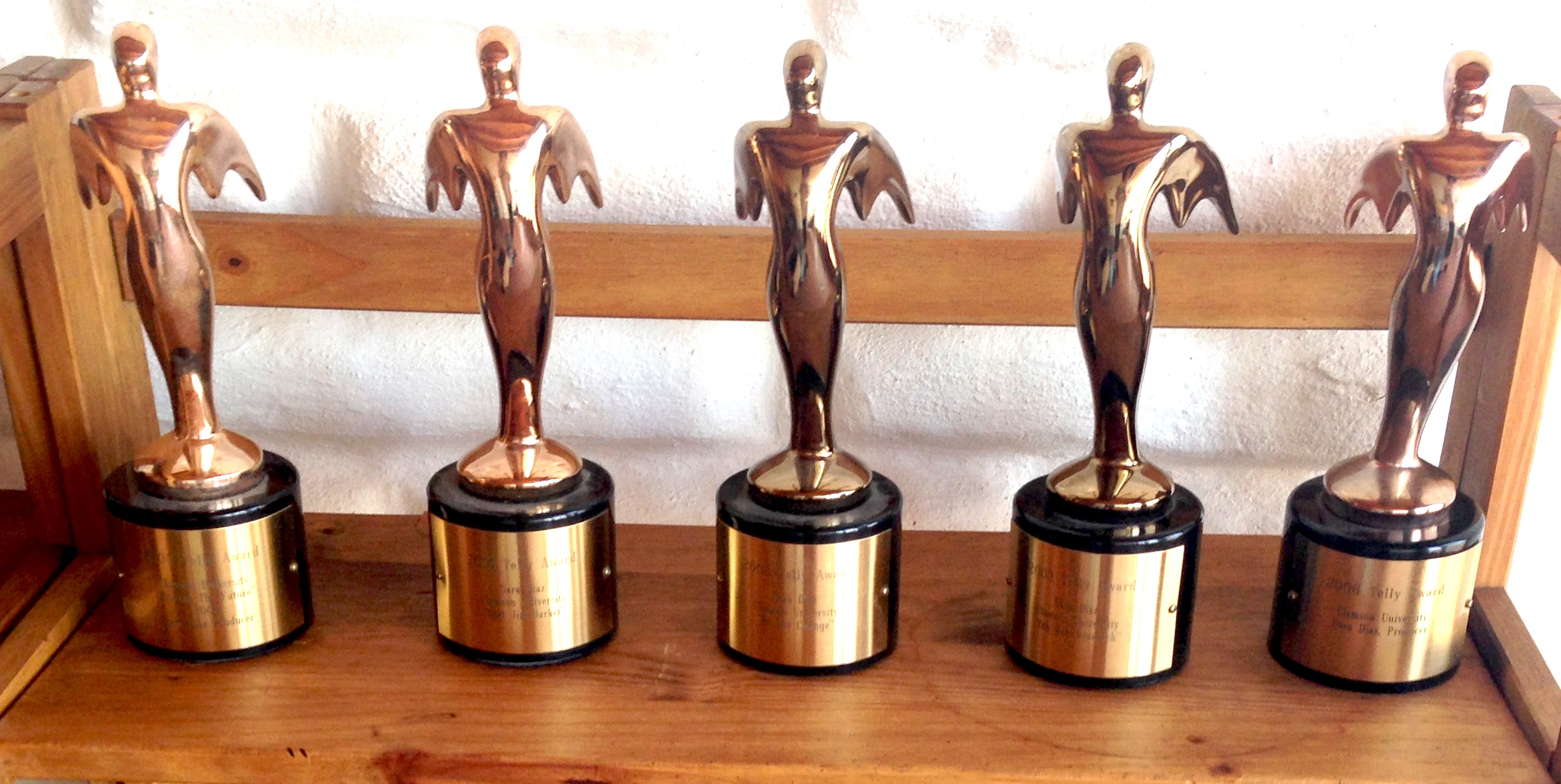 Sara Diaz Singing Pat Burns' Sweet Strawberry Shortcake.
No copyright is claimed in the above creative examples and to the extent that material may appear to be infringed, the New Mexico Music Commission asserts that such alleged infringement is permissible under fair use principles in U.S. copyright laws. If you believe these materials have been used in an unauthorized manner, please contact us.