Joe West ~ Santa Fe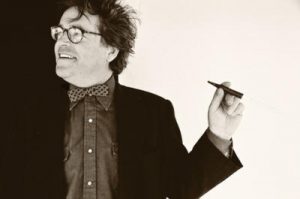 Joe West is an award winning songwriter and performer based in the international art community of Santa Fe, New Mexico. His music has been described as "theatrical folk music" but is influenced by both country and rock.
Joe has toured extensively throughout the United States and Europe, sharing the stage with the likes of Peter Rowan, Arlo Guthrie, and Violent Femmes. He has created 9 full length CDs of his original music and has created several music videos.
Over the last few years, Joe has created a full length rock opera, has produced music for film and television (most notably the EMMY award winning documentary, Split Estate) and has created an all original conceptual radio show called The Intergalactic Honky Tonk Machine. His latest CD, Blood Red Velvet, was rated one of the top CDs of 2014 by the London Telegraph and has been featured in the feature film Death and Taxes.
Most recently Joe has returned to his theatrical roots and has created The Theater of Death; a theater company which performs Joe's original dark horror/comedies with original live music.
Joe served as the emcee for the New Mexico Music Commission's Platinum Music Awards show, produced by the Music Commission Foundation.
Joe lives with his daughter and her mother on the outskirts of Santa Fe on the old family ranch. He enjoys fishing, cutting wood for the fire and spending quality time with his family.
above: In the spirit of Joe West's low fi CD, ABERDEEN, SOUTH DAKOTA, here is a low fi video depicting the bar where Johnny doesn't seem to be. Released 2012.
for more information: joewestmusic.com
source: joewestmusic.com