John Kurzweg ~ Santa Fe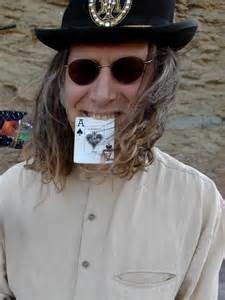 Kurzweg (b. September 5, 1960) is a Santa Fe based record producer and musician who first became known for his work with successful post-grunge band Creed in the late 1990s and early 2000s. Three of Creed's records, which Kurzweg produced, were certified multi-platinum and helped Creed achieve worldwide popularity. Kurzweg also played keyboards and sang background vocals on Creed's first three albums. After Creed broke up in 2004, Kurzweg produced lead vocalist Scott Stapp's platinum-selling debut album The Great Divide in 2005. Kurzweg has also produced other popular bands, such as Puddle of Mudd and Socialburn, as well as solo artists Jewel and Eagle Eye Cherry.
Kurzweg produced multiple albums for Puddle of Mudd, including their 2001 break-out success "Come Clean" and the majority of their follow-up release Life on Display in 2003. Kurzweg produced "Blurry," which was released as their second single from the album Come Clean. The song is the band's best known song, reaching the No. 1 spot on the Billboard Hot Mainstream Rock Tracks and Hot Modern Rock Tracks charts for ten and nine weeks, respectively. This soon propelled the single to mainstream success, reaching the No. 5 spot on the Billboard Hot 100 Airplay and Billboard Hot 100. The song is also the band's highest selling U.S. single ever, with sales of 753,000 copies, as of 2010. The single "She Hates Me" continued the group's popularity on the Billboard Hot 100, peaking at No. 13. It also topped the Billboard Hot Mainstream Rock Tracks chart for one week in October. The popularity of "She Hates Me" made it become Puddle of Mudd's second single to sell over 500,000 copies in the United States, following "Blurry". The song peaked at No. 14 in the UK Singles Chart making it the group's third Top 20 hit.
Prior to his success as record producer, in the 1980s, Kurzweg was a popular musician in the Tallahassee area, fronting bands such as Slapstick, Synergy, The Front, Radio Bikini and John Kurzweg and the Night. In late 1980s Kurzweg signed a record deal with Atlantic Records, which he released under the name John Phillip (using his middle name as his last name). The album, Wait for the Night, did not meet Kurzweg's expectations and he returned to Tallahassee to pursue continue making music on his own terms.
Most recently Kurzweg has worked as producer, engineer and mixer for Godsmack's "Whiskey Hangover", which hit No. 1 on the Billboard Hot Mainstream Rock Tracks, and appeared on the deluxe edition of The Oracle.
Kurzweg also served as and produced/engineered/mixed/co-wrote and played all the electric guitars on The Sean Healen Band's 2009 cd Floodplain, in Santa Fe, New Mexico. Floodplain was awarded Best Rock CD 2009 at the New Mexico Music Awards.
Kurzweg also produced two of the tracks on Puddle of Mudd's 2009 release Vol. 4 Songs in the Key of Love and Hate – "Better Place" and "Hooky".
above: John Kurzweg performing with Dale Shumate and Terry Clarkat at The Moon in Tallahasse, Florida, 2014.
for more information: johnkurzweg.com
source: wikipedia.org