Darren Cordova ~ Dixon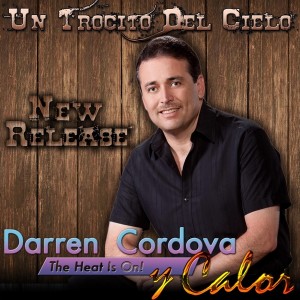 Born in Dixon, New Mexico, Darren Cordova, along with his father and brothers, ventured into the music industry, forming the group "Los Cordova's". The group recorded their first recording in 1989 entitled Los Cordova's "Mala Novia". Los Cordova's became a household name throughout the Southwest, performing for private parties and public celebrations.
In 1993, Darren formed "Darren Cordova y Calor" which has become a household name of its own in the Spanish Music scene.
After a four-year hiatus from the studio, Darren Cordova y Calor released it's 10th studio album entitled "Mia" in early May of 2014. The album represents the perfect mix of creativity, originality and boldness. The album is the mark-leaving statement of excellence and a continuation of the evolution that the group has pursued for many years.
Darren Cordova Y Calor swept the 2015 New Mexico Hispanic Music Awards, winning Male Vocalist, Song of the Year, Band of the Year, CD of the Year, and Traditional Ranchera Song of the Year.
above: Al Hurricane & Darren Cordova singing, "Mi Amigo" during the Al Hurricane Tribute at the Isleta Casino in 2007.
for more information: darrencordovaycalor.com
source: darrencordovaycalor.com