The New Mexico Music Commission Foundation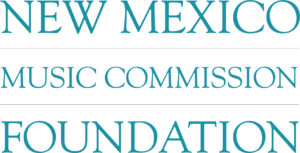 The New Mexico Music Commission is sponsored in part by the New Mexico Music Commission Foundation. The foundation was established in 2012 by Lee Berk and David Schwartz and is a 501(c)(3) non-profit organization.
Purpose
The foundation was created to garner private sector support for Music Commission initiatives. It has two primary functions:
Development: sponsoring fundraisers, seeking donors, sponsors, and benefactors, writing grants, and serving as fiscal agent for the Music Commission;
Volunteerism: providing volunteer support to assist in the delivery of Music Commission events and projects.
Key Projects
Platinum Music Awards (PMA): The Music Commission has entrusted the Foundation with production, media, development, and sponsorship of the Platinum Music Awards show. Click here for more information about the annual PMA show.
Music in Schools: The Foundation has taken the lead on developing a pilot Visiting Artist program with the Santa Fe Public Schools on behalf of the Music Commission. Proceeds from the Platinum Awards show are used to partially fund the pilot, for which professional musicians are hired to deliver assemblies, master classes, clinics, sectionals, and lessons to SFPS music students. It is the hope of the Commission and Foundation that this pilot program will expand to other school districts around the state with the continued growth and success of the Platinum Music Awards ceremony and show. Click here for more information on the Music in Schools program.
Musicians Tax Credit Proposal: The foundation is working closely with the music commission, state legislators, and the Department of Economic Development to draft a proposed musicians tax credit that would compliment the existing tax credit incentives to the state's film industry.
Foundation Board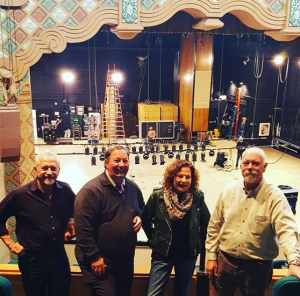 David Schwartz, President
Ned Jacobs, Director of Development
Trish Parks, Secretary
Phil Moon, Director of Marketing
Steven Malcolm, Chief Financial Officer
Gary Storm, Legal Counsel
Rod Kennedy, Board Member, retired Judge

Linda Storm, Board Member
Get Involved
Become a Sponsor
Click here to learn more about becoming a sponsor of the Platinum Music Awards. The Foundation is a 501(c)(3) non-profit organization and your donation is tax deductible.
Volunteer
Click here to to inquire about volunteering with the foundation.