Grantees Funded by New Mexico Arts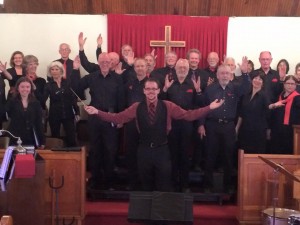 The New Mexico Music Commission, in conjunction with New Mexico Arts (NMArts), a division of the Department of Cultural Affairs, supports New Mexico music organizations and artists through grant funding. During the 2020 fiscal year, $980,500 in grants were awarded to 199 New Mexico arts organizations located in twenty-two of the state's thirty-three counties, and approximately 110 of these organizations are music-related. Grants ranged in size from approximately $2,500 to $6,000. By mandate of the New Mexico State Legislature, 35% of State Arts grant funding must be allocated to rural communities. Rural, as defined by the Legislature, is a population of under 25,000 residents.
Music Grantees
Here is a list of FY2020 New Mexico Arts music grantees, listed by county:
Bernalillo
African American Performing Arts Center Foundation
Albuquerque Civic Chorus
Albuquerque Girl Choir
Albuquerque Youth Symphony Program Inc.
AMP Concerts
Asian American Association of New Mexico
Ballet Repertory Theatre of New Mexico
Cambio Inc.
Casa Flamenca, Inc.
Ensemble Music New Mexico (Chatter)
Festival Ballet Albuquerque
Guitar New Mexico
High Desert Pipes and Drums
Japanese American Citizens League, New Mexico Chapter
KHFM
La Mesa Arts Academy (La Mesa Presbyterian Church)
Mariachi Spectacular de Albuquerque
Musica Antigua de Albuquerque Inc.
Musical Theater Southwest
Nahalat Shalom Inc.
National Institute of Flamenco
New Mexico Jazz Workshop, Inc.
New Mexico PBS/KNME-TV (New Mexico Community Foundation)
New Mexico Symphonic Chorus
OFFCenter Community Arts Project
Opera Southwest
Opera Unlimited
Outpost Productions, Inc.
Polyphony: Voice of New Mexico
Quintessence: Choral Artists of the Southwest
Quodlibet, Inc.
Southwest Traditional & Bluegrass Music Association
The Albuquerque Folk Festival
The New Mexico Ballet Company
The Partnership for Arts in Medicine Inc.
Tierra Adentro of New Mexico
Turquoise Trail Performing Arts
Chaves
Roswell Symphony Orchestra Inc.
Cibola
Cibola Arts Council, Inc.
El Morro Area Arts Council
Colfax
Moreno Valley Arts Council, INC.
Music at Angel Fire, Inc. dba Music from Angel Fire
Raton Arts and Humanities Council, Inc.
Curry
Doña Ana
City of Las Cruces (Sounds of New Mexico)
Doña Ana Arts Council Inc.
Las Cruces Symphony Association
Regents of New Mexico State University (NMSU Jazz Festival)
Grant
Grant County Community Concert Association
Mimbres Region Arts Council, Inc.
Western New Mexico University
Lincoln
Carrizozo Music Inc.
Spencer Theater for the Performing Arts, Inc.
Los Alamos
Coro de Camara
New Mexico Music Educators Association
Luna
McKinley
gallupARTS Inc.
Gallup Community Concert Association
Otero
Flickinger Center for Performing Arts
Quay
Rio Arriba
Embudo Valley Library and Community Center

Española Public Schools
San Juan
KSJE (San Juan College Foundation)
Northwest New Mexico Arts Council
San Juan College
San Juan Symphony
San Miguel
Armand Hammer United World College of the American West
Las Vegas Arts Council
Sandoval
Corrales Cultural Arts Council
Placitas Artists Series, Inc.
Santa Fe
Afreeka Santa Fe
Aspen Santa Fe Ballet
Capoeira Santa Fe
City of Santa Fe
Concordia Santa Fe, Inc.
Creative Santa Fe
Indigenous Solutions, Inc.
Lensic Performing Arts Center Corporation
New Mexico Performing Arts Society
New Mexico School for the Arts
Outside In Productions
Pandemonium Productions, Inc.
Partners in Education Foundation for the Santa Fe Public Schools
Sangre de Cristo Chorale of New Mexico
Santa Fe Chamber Music Festival
Santa Fe Community Orchestra
Santa Fe Concert Association dba Performance Santa Fe
Santa Fe Desert Chorale
Santa Fe Friends of Traditional Music
Santa Fe Jazz
Santa Fe JIN (Japanese Cultural Festival)
Santa Fe Opera
Santa Fe Pro Musica, Inc.
Santa Fe Symphony Orchestra & Chorus, Inc.
Santa Fe Women's Ensemble, Inc.
Santa Fe Youth Symphony Association, Inc.
Several Friends (early music ensemble)
Southwest Roots Music, Inc.
Southwester Association for Indian Arts, Inc.
Spanish Danzart Society, dba Entreflamenco
St. John's College (Music on the Hill)
Talking Hands Talking Feet (Santa Fe Public Schools)
Wise Fool New Mexico
Sierra
Sierra County Arts Council Inc.
Socorro
NM Institute of Mining and Technology dba NM Tech Performing Arts Series
Socorro Consolidated School
Special Orchestra Incorporated
Taos
Taos Arts Council
Taos Center for the Arts
Taos Community Chorus
Taos Fall Arts Festival Inc.
Taos Municipal Schools
Taos Opera Institute
Taos Youth Music School
Questa Creative Council
Torrance
Manzano Mountain Art Council
Mountainair Public Schools
Reports
Here is printable information about the New Mexico Arts Grantees, which includes funding amounts and a descriptive statement from each non-profit organization and how they will utilize funding.
Applying for a New Mexico Arts Grant
Music artists and non-profit organizations, with residence in New Mexico, are encouraged to apply for a New Mexico Arts grant. If you are not a non-profit entity, you may select a non-profit organization to serve as your 'fiscal agent.' Information on the Grant process, application, etc. can be found here.