About the Music Commissioners
The Music Commission consists of fifteen unpaid volunteers serving one to three-year terms appointed by, and renewable at, the Governor's discretion.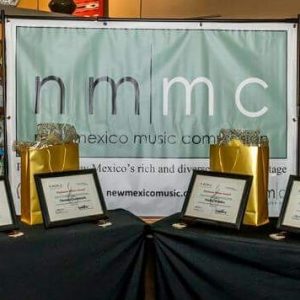 Commission Duties
The duties of the New Mexico Music Commission, as outlined in its Statutes and Bylaws set forth by the state Legislature, are as follows:
Advise New Mexico Arts, the Department of Cultural Affairs, other state agencies, and the Governor concerning the protection, promotion and preservation of music and the music industry in New Mexico;
Advise New Mexico Arts on music-related policies;
Advise and assist public agencies in elevating the role of music in New Mexico;
Foster appreciation of the value of music;
Make New Mexico a music destination for both visitors and music professionals;
Encourage the educational, creative and professional musical activities of the residents of New Mexico and attract outstanding musicians to New Mexico through appropriate programs of publicity, education and coordination and through direct activities, such as sponsorship of music;
Protect, promote and preserve the musical traditions of New Mexico; and
Accept on behalf of the state donations of money, property and other things of value as are suitable and will best further the aims of the Music Commission Act.
Apply to be a Commissioner
As of 1 March 2021, there is one open seat on the Music Commission. If you are interested in serving as a Music Commissioner, please apply with the Governor's office here.
Meet the Commissioners
Cumulatively, the music commissioners bring decades of music industry experience and expertise, spanning multiple disciplines and genres, to the table. Visit the links below to learn more about our music commissioners: