Commission Administrator Thomas Goodrich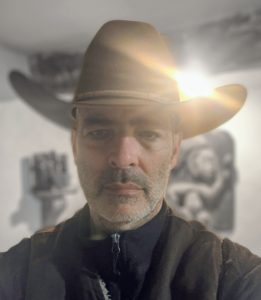 Music Background
Over 35 years' experience in the music industry. Highlights include:
Musician: San Juan Symphony; Santa Fe Symphony; New York Chamber Ensemble; Bronx Opera Orchestra; Opera Northeast; Meadowmount; Breckenridge Music Institute
Conductor: Albuquerque Youth Symphony Program; Colorado Youth Symphony Orchestra; Hummingbird Music Camp; Columbus Symphony Cadet Orchestra
Guest Conductor: Albuquerque Citywide Honor Orchestra; Farmington Honor Orchestra; Rio Rancho Honor Orchestra; NMMEA District VI (Rio Rancho, Santa Fe, and Los Alamos) Honor Orchestra; Grand Junction CO Honor Orchestra
Clinician: New Mexico School for the Arts; Hummingbird Music Camp; Albuquerque Youth Symphony Program; Albuquerque Public Schools; Farmington Schools
Adjudicator: NMMEA All State viola auditions; UNM Summer Music Institute concerto competition; numerous Solo and Ensemble Festivals and Orchestra Festivals (Music Performance Assessments) throughout New Mexico; Colorado ASTA State Orchestra Festival
Composer, Arranger, Editor: Creative Spirit publishing; The Arc That Never Ends dance company; Sierra Grande Chamber Music Festival; ISCM Composers' Competition;  film score work with NYU film majors; numerous arrangements for student ensembles
Collegiate Instructor: New Mexico Highlands University; Armand Hammer United World College; Santa Fe University of Art and Design
Private Instructor: The Goodrich Studio; Meadow City Academy of Music; Suzuki Violin Program of Columbus
Classroom Instructor: (12 years) Albuquerque Public Schools (itinerant, notably La Cueva HS, Desert Ridge MS); The Menaul School; Denver School of the Arts; Courses delivered orchestra-string, symphonic; chamber music; private lessons; band-concert, marching, jazz; chorus; beginning classical guitar, guitar ensemble; piano; music theory and ear training; composition / IB composition coaching
Licensure: New Mexico Level III Instructional Leader license with endorsements in Performing Arts, expires 30 June 2028; Colorado K-12 Professional Teaching License
Administrative Background
Highlights include:
Founder: New Mexico Musicians Relief Fund; iHeartNMMusic; The Goodrich Studio
Production: Music from Angel Fire; Platinum Music Awards Show; Music Commission's Art2Art programming; numerous NM Music Educators Association large group (MPA) festivals and solo and ensemble festivals; hundreds of music recitals, concerts, assemblies, and musicals; Colorado American String Teachers Association (ASTA) Certificate Advancement Program state juries; Colorado High School Activities Association 3-day state orchestra festivals
Executive Committee: Colorado ASTA Certificate Advancement Program
Director: numerous music booster organizations
Librarian / Library Assistant: Musica Sacra; Columbus Symphony; New York Public Library at Lincoln Center; Mannes School of Music Library
Treasurer: New Mexico Chapter of the American String Teachers Association
Secretary: Intertribal Ceremonial Board, appointed by Governor Lujan Grisham
Director of Adult Education: CNM Community College
IT Training Officer: Morgan Stanley worldwide Investment Banking Division
Administrator: NM Music Commission
Education
MM Performance
Mannes School of Music (Manhattan) 1990
BME Music Education
The Ohio State University (Columbus) 1985
Hometown
Westerville, Ohio
Residence
Golondrinas, Mora County
Hire Date
14 February 2015

Bio
Thomas has garnered over 35 years' experience in the music industry, primarily as a professional musician and educator. Highlights are listed in the music background section above. The schools in which he has taught range from inner city Title I schools to audition-only national art schools. He specializes in string pedagogy and excels at working with students of any age, skill level, socioeconomic background, and identity, including English language learners and special education students.
Goodrich semi-retired in 2013. He currently teaches at New Mexico Highlands University and United World College, serves as part-time administrator for the New Mexico Music Commission, and is active as a freelance musician, conductor, clinician, and adjudicator.
In addition to his love of music, he's an avid gardener, enjoys reading, and aspires to maintain a daily Zazen practice.
Creative Examples
These examples cite Thomas' work as a music industry professional in the private sector.

Composer: Rhapsody for Viola and Piano with Sebastian Schmidt-viola (Mandelring Quartet, Germany) and Eduard Laurel-collaborative pianist (The Juilliard School), recorded at Meadowmount in upstate New York. (c) Thomas Goodrich
Arranger, Director: Paul Hindemith's Viola Sonata Op. 25 No. 4 1st movement arranged by Goodrich for string ensemble with permission of Schott Music Germany in recognition of La Cueva High School Camerata's 2007 New Mexico Music Educators Association all state honor performance at Popejoy Hall in Albuquerque. The students performed Orpheus style, without conductor. (c) the estate of Paul Hindemith
Arranger, Director: Goodrich arranged Coldplay's Viva la Vida for solo electric viola, string ensemble, and percussion for the La Cueva High School Camerata in recognition of their 2010 New Mexico Music Educators Association all state honor orchestra performance at Popejoy Hall in Albuquerque. Soloist is Lauren Kemme, who was a senior and principal viola of the New Mexico All State Symphony and Albuquerque Youth Symphony at the time. The students performed Orpheus style, without conductor. (c) 2008 Parlophone (world), Capitol (North America); written by Berryman, Buckland, Champion, Martin; produced by Dravs, Eno, Hopkins, Simpson.
Conductor: Sidereal Time by Ben Tomkins commissioned by Thomas Goodrich for the Denver School of the Arts High School Strings in recognition of their 2013 Colorado Music Educators Association state honor orchestra performance at the Broadmoor Hotel in Colorado Springs. The work features a solo string octet which emulates the ethereal quality of space and, at the height of the composition, the orchestra divides into 16 parts to emulate the immensity of celestial bodies. Goodrich is conducting. (c) 2012 Ben Tomkins.
Musician: Opening phrase of Ernest Bloch's Meditation in honor of Jistudo Alfred Ancheta (Zen priest, dharma heir to Maezumi Roshi, and co-founder of the Center for the Promotion of Peace) who passed away May 2020. Recorded impromptu by cell phone in one take. (c) 1951 the estate of Ernest Bloch; published 1954 by G. Schirmer.
In honor of the life and teachings of Roshi Alfred Jitsudo Ancheta, one of twelve Dharma Successors of Japanese Zen master Maezumi Roshi, and Dharma Successor of Bernie Glassman (Tetsugen Roshi) founder of the worldwide Zen Peacemaker Order. In Gassho, with the opening phrase of Ernest Bloch's Meditation.

Posted by Thomas Goodrich on Sunday, May 10, 2020
No copyright is claimed in the above creative examples and to the extent that material may appear to be infringed, the New Mexico Music Commission asserts that such alleged infringement is permissible under fair use principles in U.S. copyright laws. If you believe these materials have been used in an unauthorized manner, please contact us.
Contact Information
New Mexico Music Commission
407 Galisteo Street, Suite 270
Santa Fe NM  87501
Office Cell: 505.469.1829
Email: Thomas.Goodrich@state.nm.us