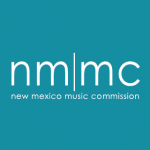 State of New Mexico
Music Commission
Development Committee
Formation
Article VIII of the New Mexico Music Commission's bylaws and rules of procedure, as provided by 2011 NMSA 1978 18-16-1 through 18-16-4 The Music Commission Act, dictates the formation of committees from time to time, as it deems appropriate.
Duties
The Development Committee shall assume responsibilities, including but not limited to:
Immediate Funding Procurement
Procure funding for commission programming and projects; funding strategies may include, but are not limited to, applying for grants, seeking sponsors, donors, and major gifts, establishing a friends group, sponsoring fundraisers, crowdsourcing, social media campaigns, partnering with 501c3 organizations, businesses in the private sector, and/or the NMMC Foundation.
Assist in developing a 2022-2025 Strategic Plan

Review the 2016-2018 Strategic Plan and the process used to develop the plan.
Evaluate the Development and Collaboration and Partnerships goals and objectives tables.
Research and develop new and/or update current goals and objectives for Development and Music Awareness and Advocacy.
Submit a proposal of the Development and Music Awareness and Advocacy goals and objectives to the Executive Committee.
Implement and administer initiatives pertaining to development in the new strategic plan.
Strategic Plan Deadlines
All deadlines are the 2nd Tuesday of the month. Development committee-specific deadlines are indicated in boldface.
9 March : Committees submit goals and objectives proposal to Executive committee
13 April : Commissioners vote to approve goals and objectives
11 May : Executive committee drafts strategic plan introduction and executive summary
15 June : NMA/DCA Executive and Attorney General's Office give input on draft strategic plan
13 July : Public invited to give input on draft strategic plan
10 August : Executive Committee finalizes draft and sends to committees for review
14 September : Committees submit final edits to Executive Committee
12 October : Commissioners vote to adopt new strategic plan – plan goes live 1 January 2022
Other Duties
501c3 Partnerships : Research potential 501c3 arts organizations that could serve as the music commission's development partner; investigate fees, regional/statewide reach, administrative services offered, etc.; submit a short list of organizations to the Executive Committee for review. Evaluate the NM Music Commission Foundation as an effective development resource for the Commission; submit a review to the Executive Committee.
Networking : The Chair of the Development Committee shall become of a member of Americans for the Arts and serve as the Music Commission liaison to that organization.
Additional Duties : that may arise throughout the course of Commission business and/or may be requested by the Chair.
Members
Officer Responsibilities
Meetings

The Development Committee meets the fourth Thursday of the month at 2:30pm by Zoom.
Tools
When Is Good simplifies scheduling meetings
Padlet assists with brainstorming and information gathering
Reporting
The Committee Chair and Secretary shall:
Create an Agenda for each committee meeting
Record Meeting Notes at each committee meeting
Deliver monthly Status Updates to the Executive Committee
Deliver quarterly Executive Summary reports at each public Commission meeting
Submit the above items to Administrator Goodrich in a timely manner, to be archived at the bottom of this page
Reporting Templates
Meeting Agendas
2021 : Feb | Mar | Apr | May | Jun | Jul | Aug | Sep | Nov | Dec
Meeting Notes
2021 : Feb | Mar | Apr | May | Jun | Jul | Aug | Sep | Nov | Dec
Status Updates
Executive Summaries
Key Documents