Bruce Dunlap ~ Santa Fe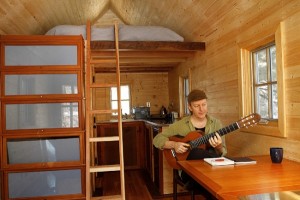 Bruce has played the guitar since age 3. He has captured audiences worldwide with his facile command of the technique and poetry of the acoustic guitar. Having recorded several critically acclaimed CDs (Chesky Records) and a recent CD with the group Medicine Show, Bruce's "shimmering portraits" as Jazz Times called them, often sound like they are being played by more than one guitarist. Bruce draws on jazz, classical and ethnic traditions to create what Jazziz Magazine called "a stirring, intellectually satisfying collection of pieces that have the grace and emotional import of fine poetry."
Bruce has performed and/or recorded with: Kenny Werner, Fred Hersch, Paul McCandless, Howard Levy, Glen Velez, Alan Arkin, Gary Willis, Eddie Daniels, Herbie Mann, Claudia Villela, Simon Shaheen, Kevin Hayes, Mark Copland, Sara K, Dave Grusin, Bob James, Gil Goldstein, Scott Colley, Jamey Haddad, Harvey Mason, Eddie Harris, Grover Washington, Mel Lewis, Airto Moriea, James Newton, Ernie Watts, Alan Pasqua and many others.
Bruce moved to Santa Fe in 1984, where he is the Director of the non-profit GiG Performance Space. As a concert promoter, Bruce has presented Gary Burton, Dave Holland, Michael Brecker, Kenny Werner, Ladysmith Black Mambazo, Paul McCandless, Art Lande, The Paul Winter Consort, Oscar Castro-Neves, Marc Copland, Kurt Elling, Luciana Souza, Romero Lubambo, Dori Caymmi, Robben Ford, Claudia Villela, Kevin Mahogany, Tuck and Patti, Eric Johnson, Cyrus Chestnut, David Sanchez, Raul Midon, Bill Frisell, Howard Levy, Fred Hersch, Simon Shaheen, Trio de Paz, Eliane Elias, Adam Rogers, The Yellowjackets , George Butler, Herbie Mann, Eddie Daniels, Ravi Coltrane, Airto Moreira, Flora Purim, Dave Liebman, Danilo Perez, Marc Johnson, Mark Turner, Kevin Mahogany and many others.
Click here to listen to Bruce performing, 'Wings Beat Time' with Scott Colley and Jamey Haddad.
for more info: brucedunlap.com
source: brucedunlap.com