written and performed by Zephaniah Stringfield (2015)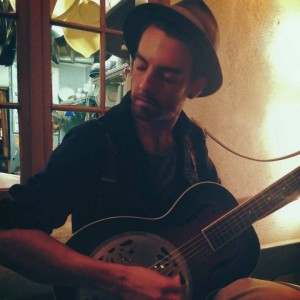 Zephaniah Stringfield writes about forlorn love, searching for home, finding freedom, and having the courage to go on when you're all beat out. He was born and raised in the San Francisco East Bay and learned to play guitar at age 13. He gained performance experience and confidence singing on the streets of Oakland and Berkeley and has since spiraled around the country, through cities and deserts, finding music in the nowhere places of America. He has a wide range of musical loves and influences, but most often is compelled by those timeless moments when honest folk can speak their songs from deep below their soles.
The song was released November 27, 2015. Musicians include: Zephaniah Stringfield (guitar, vocals, piano), Peter Oviatt (banjo), Mike West (recording, backup vocals).
listen to the song:
for more information: bandcamp or reverbnation
source: zephaniah on facebook
lyrics
Well, I can't say where or when I'll be going next my friends
But, I never meant to stay here very long after all
And that long and dusty road keeps begging me to go
It's got a handle on my soul, where I'm bound I do not know
But, I'm leaving my New Mexico home
Where I go next, I know
I'll dream of my New Mexico home
Yes, I'm leaving my New Mexico home
Where I go next, I know
I'll dream of my New Mexico home
And that same old mystery keeps calling out to me
I'm just a drop in a big old sea, just a pin-prick on the globe
I've been wandering since my birth, but it's a big old earth
And home is where your hat is, I believe I've heard it told
And so, I'm leaving my New Mexico home
Where I go next, I know
I'll dream of my New Mexico Home
Yes, I'm leaving my New Mexico home
Where I go next, I know
I'll dream of my New Mexico home
Out here in the sage and sand, standing where I am, I can
See the space go stretching out for lightyears up above
And this land of enchantment is necromancing
All them dead ideas that were buried in my head
And still, I'm leaving my New Mexico home
Where I go next, I know
I'll dream of my New Mexico home
Yes, I'm leaving my New Mexico home
Where I go next, I know
I'll dream of my New Mexico home
Yes, I'll dream of my New Mexico home
Leaving My New Mexico Home – Zephaniah Stringfield (2015)